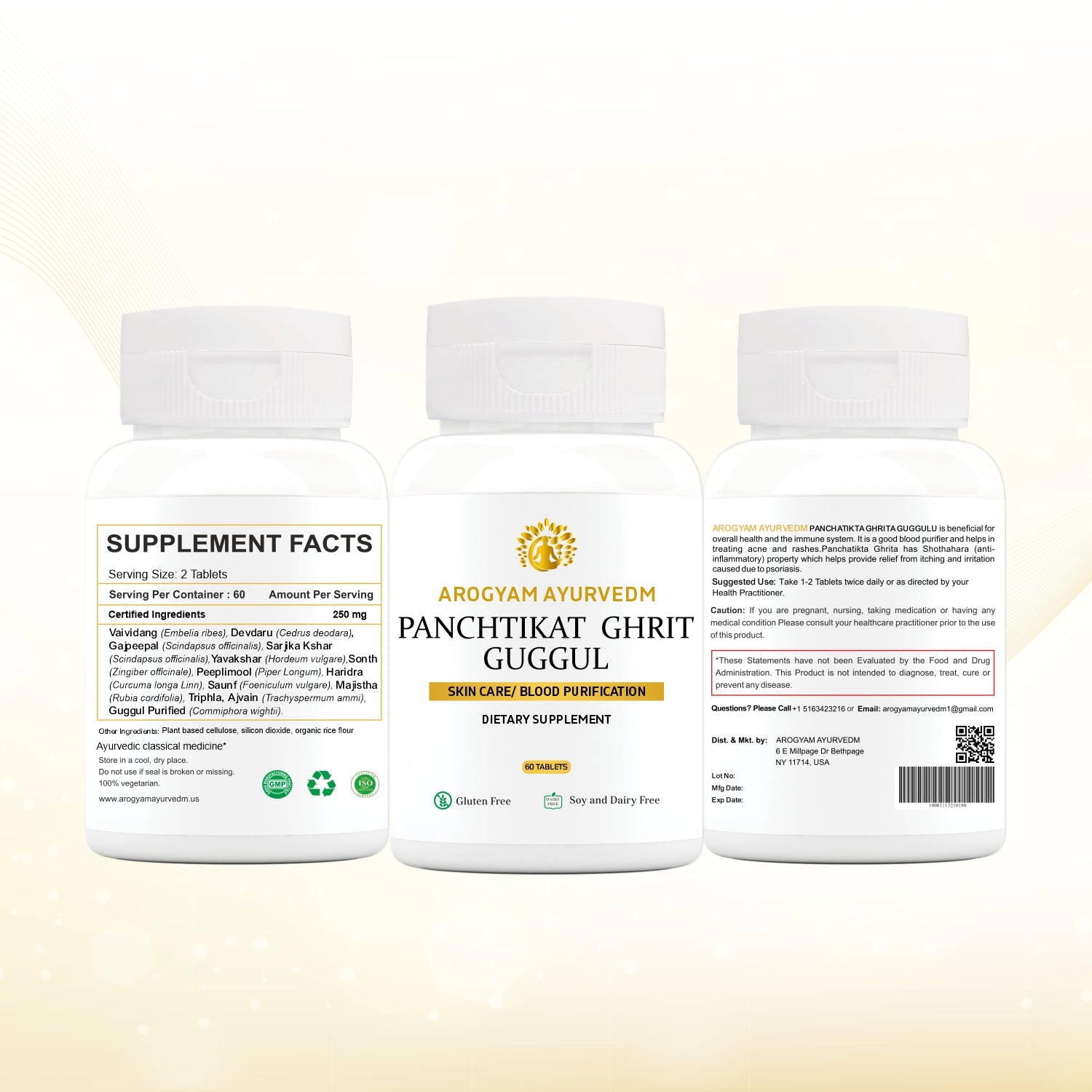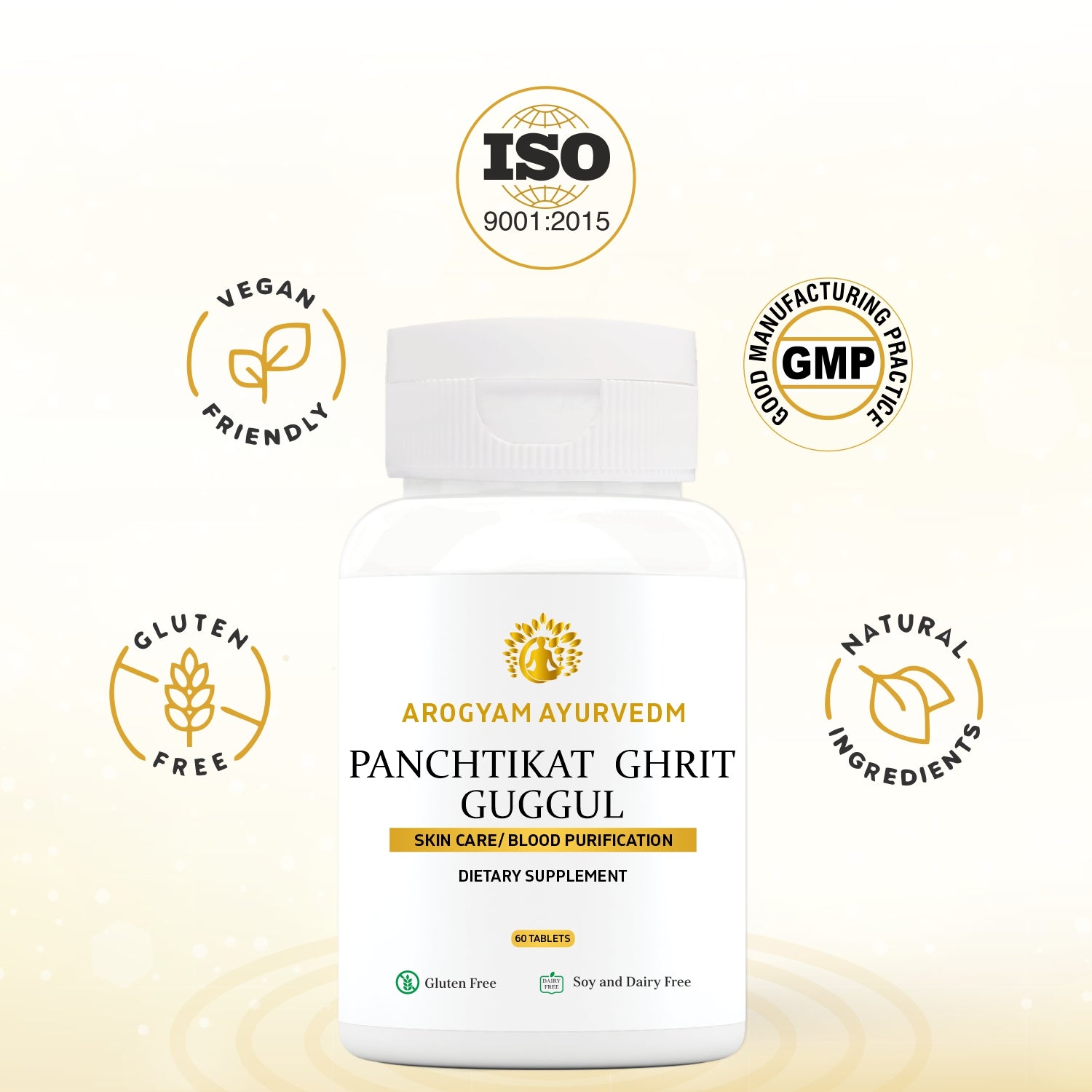 Panchatikta Ghrit Guggulu
Sale price
Rs. 360.00
Regular price
Tax included.
Product description
Shipping & Return
PANCHATIKTA GHRITA GUGGULU is beneficial for overall health and the immune system. It is a good blood purifier and helps in treating acne and rashes.Panchatikta Ghrita has Shothahara (anti-inflammatory) property which helps provide relief from itching and irritation caused due to psoriasis.
Here's a description of this formulation:
1. Panchatikta Ghrita is a classical Ayurvedic medicated ghee formulation that consists of five bitter herbs. "Pancha" means five, and "tikta" means bitter. These bitter herbs are combined with ghee to create Panchatikta Ghrita, which is traditionally used for detoxification, skin health, and balancing Pitta dosha.
2. Guggulu: Guggulu, derived from the Commiphora  tree, is a common ingredient in many Ayurvedic formulations. It is known for its potential anti-inflammatory properties and is often used to support joint health and reduce inflammation.
3. Anti-Inflammatory and Detoxifying: Panchatikta Ghrita Guggulu combines the anti-inflammatory properties of Guggulu with the detoxifying effects of Panchatikta Ghrita. This combination is believed to help address inflammatory conditions and promote overall detoxification.
4. Skin Health: Panchatikta Ghrita Guggulu is often used to support skin health, especially in cases of skin irritations, rashes, and conditions associated with excess heat and inflammation.
5. Pitta Balancing: The bitter herbs in Panchatikta Ghrita and the cooling properties of ghee help balance Pitta dosha, which is associated with heat and inflammation in Ayurveda.
6. Digestive and Metabolic Support: Ghee is considered to have digestive and metabolic benefits in Ayurveda. Panchatikta Ghrita Guggulu may also provide these supportive effects. 
NOTE : Herbal Medications Focus on the root cause of the problem and heal from within. For Best Results, please take the medication for a minimum of 2 months.
Products are usually delivered in 3-7 days.
Shipping cost is based on weight. Just add products to your cart and use the Shipping Calculator to see the shipping price.
We want you to be 100% satisfied with your purchase. Items can be returned or exchanged within 30 days of delivery.